Project partners
ECN part of TNO, KNMI and Whiffle.
ECN part of TNO
The ambition of the ECN part of TNO is to accelerate the energy transition together with knowledge institutions, companies and the government so that in 2050 the Netherlands will have an energy regime free of CO2 emissions. The energy transition offers the Dutch business community the opportunity to lead the way and to export their innovative products and thus contribute to the energy transition worldwide. ECN part of TNO conducts independent and internationally leading research and we stand for an agenda-setting, initiating and supporting role for government, industry and NGOs.
The Dutch government has agreed with the energy sector that the near future will already see a substantial share of all energy generated from sustainable sources. In addition to solar energy, wind energy is the sustainable energy source on which the future energy system will largely be based. ECN part of TNO supports both the government and the energy sector with advice, research and development.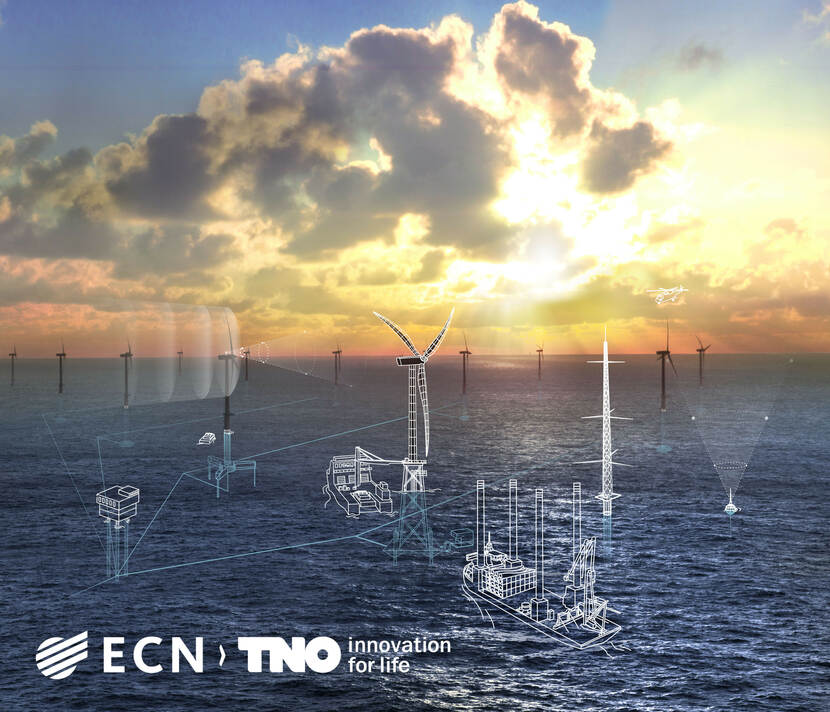 KNMI
The Royal Netherlands Meteorological Institute (KNMI) is the Dutch national weather service. Primary tasks of KNMI are weather forecasting and monitoring of weather, climate, air quality and seismic activity. KNMI is also the national research and information centre for meteorology, climate, air quality, and seismology.
As the highly variable supplies of wind and solar energy become increasingly important for meeting our energy demand, so does the information KNMI can provide: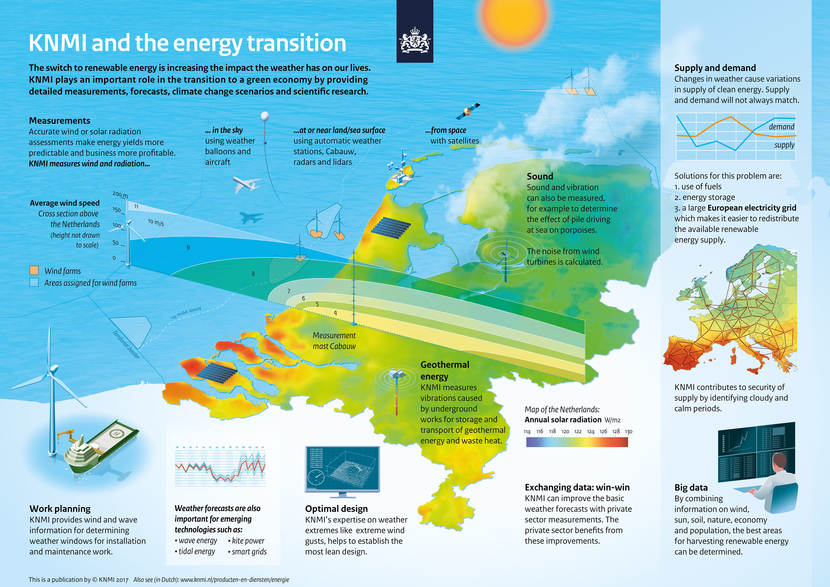 Whiffle
Whiffle Weather Finecasting is a TU Delft spin-off that uses cutting-edge technology to run the world's highest resolution operational weather model. Its staff members combine expertise on atmospheric physics, numerical weather prediction, supercomputing and renewable energy. Whiffle's mission is to provide the energy sector with the best possible weather forecasts to support the transition to a renewable energy-based power system.